gift
Looking for the perfect gift for the Baseball fan?
Available now, buy our Limited Edition Leather Bound Baseball Hall of Fame book and receive a bookplate signed by the author, Bert Sugar!
*Limit one bookplate per customer, while supplies last.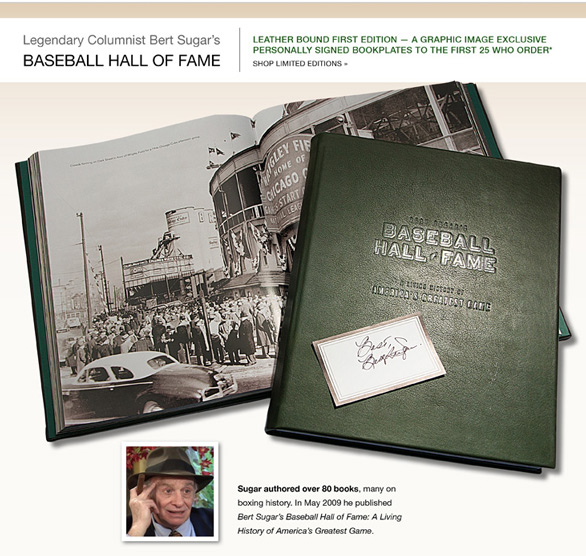 Today one of our factory store customers, Monica Kranepool, wife of famous 1969 Mets (Miracle Mets) player Ed Kranepool, stopped by to purchase a picture frame and gave Tom an autographed photo.